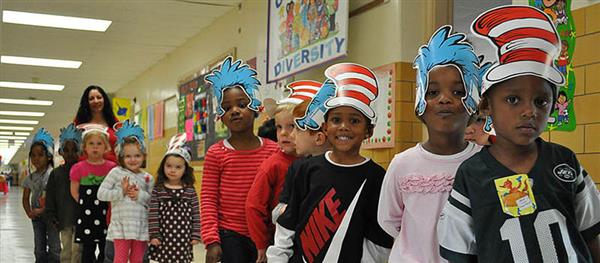 Department Overview
The Norfolk Public Schools Department of Learning Support is dedicated to meeting the unique needs of students with disabilities by providing a continuum of services and programs from early childhood through post-secondary for young adults. The department is responsible for screening, evaluating, identifying, and determining eligibility for students who may require special education and related services under the federal Individuals with Disabilities Education Act (2004), in accordance with state and federal regulations governing those processes. The department also oversees the development and implementation of students' Individualized Education Programs, and determines appropriate placements for students who are eligible for services. Highly effective teaching and home support are the goals of professional development the department offers for staff, administrators and families.

Parent Survey 2018-2019 (for parents of students receiving special education services)

Each school year the Virginia Department of Education (VDOE) is required to report to the U.S. Department of Education the "Percent of parents with a child receiving special education services who report that schools facilitated parent involvement as a means of improving services and results for children with disabilities." Your participation in this survey will help VDOE collect additional information to identify training needs related to the special education processes. The VDOE will use the results of this survey to improve parental involvement in the special education process and improve outcomes for all students within the Commonwealth. It is important to note that your responses are recorded anonymously and cannot be personally linked to your child. Parents who have more than one child receiving special education services should submit one survey for each child receiving services. Please reflect upon your experiences during the 2018-2019 school year.