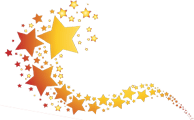 Announcements
6th Grade Transition Program - August 11 - 12, 2020

Are you interested in learning more about 6th grade at Northside Middle School? Our transition program is August 12th and 13th. Click here for more information.

The parental permission form can be found here.

Virtual Scholars Academy

Virtual Scholars Academy is now taking applications through August 15, 2020!

Student Device Needs Survey

Parents, please fill out the survey regarding your student's device and internet needs. This will help us to better prepare for the upcoming school year.

Padres, llenen la encuesta sobre las necesidades de dispositivos y de Internet de su hijo/a. Esto nos ayudará a prepararnos mejor para el próximo año escolar.

Attention: Current 6th Graders and your Parents!

It's time to request your ELECTIVES for next school year (2020-2021). Please fill out the form so your counselors know what you want to take next year. If you have any questions, please contact your counselor.

Course Request Form

_______________________________________________________________________

Letters to Parents Regarding Extended Closure

Parents - please view the link for more resources.

Parents -

Our teachers will hold electronic office hours Monday through Friday from 10 a.m. to 2 p.m. during our Emergency Closure window.

Please feel free to contact them via email.

Email addresses can be found below:

Links to electronic learning packets can be found under "Our School" - Extended Closure Learning Packets, or click here. Please have your student check Google Classroom for assignments. Some teachers have posted work there as well.

Northside Middle School offers after school support for both basic skills and grade recovery.

SOL support is offered Tuesdays and Thursdays from 3-4 p.m. This is open to students in all grade levels. After school teachers review basic skills to ensure student success on their SOLs. The additional support transfers to their every day classes, as well.

The Safety Net grade recovery program is offered Tuesdays, Wednesdays, and Thursdays beginning March 17th thru April 2nd. It is held after school from 3-5 p.m. Permission slips were given to students who received a failing grade for a core subject during Quarter 2. Those students who successfully complete the program have their failing grade replaced with a positive outcome.
Mr. Richard Fraley, Principal
rfraley@nps.k12.va.us

Mr. Robert Bailey, Assistant Principal
rbailey@nps.k12.va.us

8720 Granby Street
Norfolk, VA. 23503

Phone: (757) 531-3150
Fax: (757) 531-3144

Office Hours: 7:30- 3:30pm
Student Hours: 8:15am - 2:45pm
Welcome
Vision and Mission


Northside Middle School's Vision is...
To provide an educational setting where all students feel safe and secure and are provided with equal, rich opportunities to realize their fullest potential.

Northside Middle School's Mission is...
To educate all students to become responsible, powerfully-literate members of a multi-cultural society, equipped with 21st century skills to be successful in our global economy.