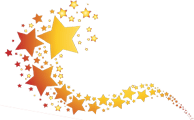 Welcome
Vision and Mission


Northside Middle School's Vision is...
To provide an educational setting where all students feel safe and secure and are provided with equal, rich opportunities to realize their fullest potential.

Northside Middle School's Mission is...
To educate all students to become responsible, powerfully-literate members of a multi-cultural society, equipped with 21st century skills to be successful in our global economy.
Announcements
Sarting Monday, Septemebr 28, 2020, all Northside Middle School students will access thier Zoom Sessions through CANVAS.

Click here to access.

Students who are learning virtually for at least 5 consecutive days and are eligible for free or reduced price meals are eligible to receive a P-EBT benefit this fal. All eligible students will be submitted for benefits by the school division. Benefits will be issued between September 30 and October 15, 2020.

Click picture for more details.
Contact Information
Mrs. Letisha Lawrence, Principal

Mr. Robert Bailey, Assistant Principal

8720 Granby Street
Norfolk, VA. 23503

Phone: (757) 531-3150
Fax: (757) 531-3144

Office Hours: 7:30- 3:30pm
Student Hours: 8:15am - 2:45pm

For inquiries, general questions or

to contact the school please email: