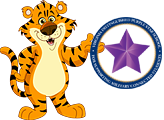 Tarrallton Elementary Information Board
---

School Board Approves Weekly Asynchronous Learning Days

---

Daylight Savings Time Begins November 1st

Don't forget to set back your clocks and replace you smoke detector batteries.

---

Enrollment: Please call 757-531-1800 or email njones1@nps.k12.va.us, to make an appointment.

---

You MUST sign in and use the meeting code and password provided

or you will not be permitted into the zoom session.

**Logging into Zoom-Zoom Made Easy

Courtesy of Ms. M. Brown (Tarrallton 5th Grade Teacher)

---

Student Single Sign-on to NPS Applications.

Clever can also be found on the NPS site under the STUDENT tab.

Accelerated Reader (AR) Can Be Found Here!

Sign in with the first part of your email and your password.

Click on after you login to Clever to get to AR.

Logging on to Student Clever: Step By Step

---

---

Virtulal Learning Grab 'N Go Meals for the 2020-2021 School Year (Locations)

---

The Tarrallton Media Center is Open for Checkout!

Please "checkout" the days and times below.

Monday: 9AM-11AM and 2:30PM-4PM

Tuesday: 9AM-4PM

Wednesday: 10:30AM-12:30PM and 2:30PM-4:00PM

Thursday: 1:00PM-4:00PM

Friday: 9:00am-11:00AM and 2:30PM-4:00PM

You can request library books via email for next day pick up at: kvritter@nps.k12.va.us

Please adhere to Virginia Covid regulations.

MASKS ARE REQUIRED.

Top Accelerated Readers (AR) for SEPTEMBER 2020

Kindergarten: Kylin T. (7.0 points)

1st Grade: Jaxon M-C. (7.3 Points), Samantha T. (17.6 points)

3rd Grade: Avery B. (85.2 points), Kaytlyn H. (9.4 points), Kaylee A. (13.2 points), Lucas P. (10.5 points)

4th Grade: Khiarah M.C. (18.1 points), Torren M (22.8 points), Michaela T. (11.3 points)

5th Grade: Alyse D. (7.0 points)

Remember: You can AR test on books you read in EPIC. Just write down the title and author. Go to AR and test. AR is accessible through Clever.

---

Tarrallton Tigers 2020-2021 Grade Level School Supply Lists

Kindergarten Supply List 2020-2021

First Grade Supply List 2020-2021

Second Grade Supply List 2020-2021

Third Grade Supply List 2020-2021

Fourth Grade Supply List 2020-2021

Fifth Grade Supply List 2020-2021

---

---

Tarrallton Elementary Book Fair Page

---

---

PLEASE SEE THE LINKS PROVIDED BY NURSE BOYER LOCATED AT THE BOTTOM OF THE PAGE. (COVID-19)

1. Schools' Office Hours: Monday - Friday 9am-3:30pm (757-531-1800)

 2. Each Grade Level has a page on this site under, "Our Families." Click on the appropriate link to find activites, study guides, and videos. These items coincide with the Virginia Standards of Learning.

3. Accelerated Reader (AR) and code.org are located on the Library page. The AR link (specific to Tarrallton), code.org, and other student appropriate sites are located on that page. Please email Mrs. Ritter with questions about your AR and code.org passwords. Please note that Mrs. Ritter will only have access to passwords for students currently enrolled at Tarrallton Elementary.

4. Guide for signing on to CLEVER (CONTAINS ALL NPS IN-SCHOOL COMPUTER BASED PROGRAMS) Clever is a single-sign-on portal through NPS. When students log in to Clever, they will see all the district-wide programs like IXL, SmartyAnts, and Google Classroom. Students can access the programs with one click. Anything that the district purchased already has their login information stored, so it will log them right in when they click on the icon. It is a centralized place where they can access all the programs they use in school. Clever Sign-in page on NPS

These guides contains the state and local standards of learning in English, mathematics, science and history/social science. At the
end of each guide are helpful hints for home and provide activities to enrich, enhance, and strengthen your child's knowledge and skills in the various contents.

6. ALL SCHOOL REGISTRATION FORMS, INCLUDING PREKINDERGARTEN, ARE AT THE BOTTOM OF THE PAGE.

7. TEACHER AND STAFF CONTACT INFORMATION IS ON THE BOTTOM RIGHT HAND SIDE OF THIS HOME PAGE.
Be G.R.E.A.T. Learner Links
password: ixl.com/signin/norfolkps
Tarrallton News
CHECK OUT THE ATTACHED LINKS TO FIND ACCURATE AND UP-TO -DATE INFORMATION ABOUT COVID-19.