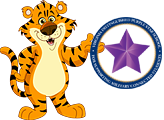 Tarrallton Elementary Information Board
Kindergarten and New Student Registration

begins June 14th by appointment only. (531-1800)

Times: 10:30-2:30 (Tuesday-Thursday)

Completed Packets Only

Required:

*Current Physical/Shot Record

*Proof of Residence- Lease or major utility bill (lights, water, or gas)

*Birth Certificate

*Custody Papers (if applicable)

---

---

---

___________________________________________________________________________________________________________________________________

Be G.R.E.A.T

Generate Ideas, Read, Explore, Ask Questions, Think

---

2021-2022 Tarrallton School Supply List

---

---

2021-2022 NPS Academic Calendar

---

Vision:

Our vision is to develop a love of learning in students who can solve problems, and overcome challenges while contributing to the community.

Mission:

At Tarrallton we believe education is the key to success and all students are unique and have limitless potential. The goal of education is to create independent critical thinkers.

Our mission is to teach, encourage, guide and support all students to reach their highest potential as successful lifelong learners.

Instructional Focus:

The whole Tarrallton Community will collaborate to help every student show growth in their ability to comprehend through explicit instruction. We will measure our students' growth using DRA, Common Formative Assessments, and SOLs.

---

Tarrallton SMARTe Goals

By June of 2022, 85% of students will meet grade level Developmental Reading Assessment (DRA) benchmarks as measured by running records. The other 15% will continue to make progress in their ability to comprehend as measured by the DRA.

By June of 2022, all special education students will show progress toward their I.E.P. goals, as measured by progress monitoring tools (DRA, STAR, PALS, math and reading assessments, work samples, and running records). 100% of students will show growth in their ability to comprehend text.
Be G.R.E.A.T. Learner Links
password: ixl.com/signin/norfolkps
Tarrallton News
CHECK OUT THE ATTACHED LINKS TO FIND ACCURATE AND UP-TO -DATE INFORMATION ABOUT COVID-19.