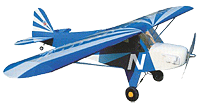 Teacher Virtual Hours - 10:00am - 2:00 pm, starting Tuesday, March 17, 2020.

---

Updated Guidelines for Specialty Programs, Spring 2020

Due to the extended school closure mandated by Governor Northam, the Specialty Program Committee has reviewed the application process and the following adjustments have been made:

· There will be no program testing;

· There will be no interviews; and

· There will be no portfolio reviews or auditions.

Each student's application will be evaluated by using the established district rubric which includes reviewing the application information and the student's record.

For the lottery schools: The lotteries for Academy for Discovery, Southside Stem, Ghent, and Academy of International Studies will be conducted the week of April 6, 2020.

For all programs: Students will be notified of their status for the 2020-21 school year in a mailing scheduled to be sent out on April 27, 2020.
Announcements
Chorus Uniform Collection from 12-2, May 28, 2020 (Email Mrs. Tilghman for more info. @ stilghman@nps.k12.va.us )

Gradpoint Students

Pease check your NPS email for dates and reminders to complete your online course work. Due Date May 15, 2020.

Order Your 2019-2020 Yearbook

Select the following link:

Do you have college questions or need help preparing for the college process?

Ms. Scott, our Access Advisor, will be working throughout the summer to assist all students from Norfolk. You can email her at mscott@accesscollege.org or call 852-4500 ext. 3022.

Here is a tool to help you estimate your grade. Open the following link and follow the directions.
Welcome
Home of the Pilots

OUR MISSION
Norview High School is a caring pillar of educational excellence, focused on quality teaching and learning, with a common goal to equip all students with the relevant knowledge and practical skills to succeed in the 21st century.


OUR VISION
Unlocking each child's potential with rigor, relevance and relationships.
Contact Information
Walter Brower, Principal
6501 Chesapeake Blvd.
Norfolk, VA 23513

Phone 757-852-4500
Fax: 757-852-4511

Office Hours: 7:00am - 3:00pm
Student Hours: 7:25am - 2:05pm