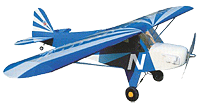 Home of the Pilots

OUR MISSION


Norview High School is a caring pillar of educational excellence, focused on quality teaching and learning,




with a common goal to equip all students with the relevant knowledge and practical skills to succeed in the 21st century.


OUR VISION
Unlocking each child's potential with rigor, relevance and relationships.


Announcements
Thank You

Spring Branch Community Church

Thank you to one of our community stakeholders, Spring Branch Community Church in Virginia Beach, VA for the donation of over 50 Thanksgiving baskets for our families in need.

A big thank you to Pastor Heath Krueger and Executive Administrator Debbie Hudson for the continued partnership with Norview High School.

Teacher Appreciation Drive-Through Lunch!

AP Students:

Please be sure to have your parent/guardian complete the AP Fee Reduction form that is found on your teacher's Canvas or Google classroom platform. You may also access HERE

Forms must be completed by a parent/guardian and an email must be sent to AP Rogers at acrogers@nps.k12.va.us stating your AP fee status. Hard copies of the forms will also be available in the main office at school.

Please feel free to email AP Rogers if you have any questions.

Norview High School Instructional Focus

Norview family,

The first Family Engagement Night was held 9-17-20 at 6pm. To post questions for me during one of these events, please go to the NHS website and click the link for Padlet. There you can post questions during the designated time and date and follow the Padlet for answers. We will do this every month while we are in the virtual setting.

Dr. Brower

Senior Picture Day

Norview High Senior Tux & Drape Class of 2021

click here for the form and other information

The STUDIO dates are October 5th and October 6th. November dates will be provided later. This is the only way for seniors to get their picture in the yearbook.

Have questions about a specific scholarship? You can email Ms. Garner jgarner@nps.k12.va.us or Ms. Scott mscott@nps.k12.va.us

VIRTUAL COLLEGE INFO CORKBOARD Click here

Gradpoint Students

Pease check your NPS email for dates and reminders to complete your online course work. Due Date January 28, 2021.

Here is a tool to help you estimate your grade. Open the following link and follow the directions.
Contact Information
Dr. Walter Brower, Principal
6501 Chesapeake Blvd.
Norfolk, VA 23513
wbrower@nps.k12.va.us

Phone 757-852-4500
Fax: 757-852-4511

Office Hours: 7:00am - 3:00pm
Student Hours: 7:25am - 2:05pm