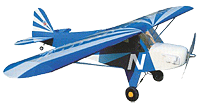 Home of the Pilots

OUR MISSION


Norview High School is a caring pillar of educational excellence, focused on quality teaching and learning,




with a common goal to equip all students with the relevant knowledge and practical skills to succeed in the 21st century.


OUR VISION
Unlocking each child's potential with rigor, relevance and relationships.


Announcements
Wednesday, January 20, 2021

10:00 AM

This session is designed for middle and high school students who want to learn more about becoming self-sufficient and organized scholars in the virtual learning environment. The session will begin by students exploring the Norfolk Public Schools' Virtual Learning Support website created by the Network Engineer Department. The second half of the session will provide students with the opportunity to build successful work habits for organizing notes, homework, and projects for classes by using virtual tools of engagement.

The basic organizational components of Canvas including the calendar, to-do list, and announcements will be covered. The session will conclude with a question-and-answer session during which participants reflect on their learning and discuss next steps on how to improve their personal learning practice.

We encourage your students to take part in this wonderful prospect for enhancing their development growth in becoming outstanding global learners. Click on the link below to register.

Zoom Link:

https://norfolkpublicschools.zoom.us/meeting/register/tJ0sdu6prT0vHNUnPQ1qWSGMxqOXlkCHQ_GB

Leadership Center for the Sciences and Engineering

Norview High School would like to invite all 8th grade students currently enrolled in Algebra 1 or Geometry to apply for the Leadership Center for the Sciences and Engineering. The applications for all NPS specialty programs are available on the NPS website under the Parents tab under the specialty programs heading. The applications are due to middle school counselors by January 22. Norview High School will hold a virtual open house on January 19, 2021 from 6-7 pm to answer any and all questions about the Leadership Program. The Zoom link click HERE

_________________________________________________________________________

Attention Gradpoint Students!

You will not have access to Gradpoint after 5:00 today, January 8th, through the weekend due to a mobile conversion. Please check back periodically. If you have questions, Please email N. Stultz at nstultz@nps.k12.va.us or G. Sharpe at gsharpe@nps.k12.va.us. Check your school email for more information.

Attention UNDERCLASSMEN and Seniors:

Photos will be taken on 1/21/21 at the ICON studio. Click on the link to schedule your appointment.

ICON Studio Link Click HERE

Theme for December 16, 2020:

"Send a Holiday Gram"

Send a message of gratitude or well wishes to teacher, student, staff member or administrator.

Attention Winter Sports Schedule

All Winter Sports have been delayed until Monday, December 14th. Practices for Basketball, Indoor Track, Wrestling and Swimming will begin that day. Check with your Schools Athletic Director for scheduled times. Winter competition dates will begin on January 5th.Check on the NPS athletic web site for all schedules.

Teacher Appreciation Drive-Through Lunch!

Norview High School Instructional Focus

Have questions about a specific scholarship? You can email Ms. Garner jgarner@nps.k12.va.us or Ms. Scott mscott@nps.k12.va.us

VIRTUAL COLLEGE INFO CORKBOARD Click here

Gradpoint Students

Pease check your NPS email for dates and reminders to complete your online course work. Due Date January 28, 2021.

Here is a tool to help you estimate your grade. Open the following link and follow the directions.
Contact Information
Dr. Walter Brower, Principal
6501 Chesapeake Blvd.
Norfolk, VA 23513
wbrower@nps.k12.va.us

Phone 757-852-4500
Fax: 757-852-4511

Office Hours: 7:00am - 3:00pm
Student Hours: 7:25am - 2:05pm