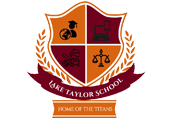 LEADing with Good News
Please review the information sent home. The fee to attend is due by May 31st.




Happy Spring! Summer is near. We enjoyed an awesome Spring Festival! Visit our Facebook page to view photos and videos of the event. Students are participating in Infinity Stone activities to prepare for SOL testing this month. Plans are in process to celebrate end of year milestones. Flyers and information to be sent out soon.

Summer Programs Are Here!

*Early Childhood Special Education Program PK3

*Preschool Summer STARS Camp (4 year olds)

*Welcome to School (ESL Kindergarten & Parents)

*Elementary Summer STARS Camp (w/inclusion support)

* Behavior & Social Skills Support Summer Program (ESY eligible Elementary)

*Camp Einstein (K-4 )

*K-8 Summer Arts Academy

*Green STEM Summer Experience (Camp Young 3-7)

*Middle School Summer STARS Canmp (w/inclusion support)

*Middle School Health and PE (6-8)

*Junior University (College and Career Readiness for rising 6-8)

*Getting Ready for (Pre-Algebra, Algebra, Algebra II, Geometry)(6-Rising 9th)

*Cyber Camps (6-11)

*District-Wide Program: Cross-Categorical Summer Program (Students w/disabilities eligible for ESY)

Please click on link below for more information & contacts of the programs offered:

Click on a link below to sign up for a summer program:
Announcements
Parents and Guardians:

Lake Taylor School is an Apple School, all students should have their iPADs with them daily. Our teachers plan instruction using our motto to LEAD and student iPADs. We encourage our students to learn, be engaged, acheive and discover using the iPADs. The device is also used for testing to provide every advantage for your student. Please, if you have not already done so come by the school and check out your student's iPAD!

2022 LTS Teachers of the Year

Ms. D. Wiggins, 6-8 Teacher of the Year

Ms. S. Girard, K-5 Teacher of the Year

2021 LTS Teacher of the Year

Ms. Alfreda Jernigan
Mission Statement
"Our mission at Lake Taylor School is to increase student achievement and transform our image in the community by emphasizing meaningful relationships, curriculum alignment, engaging and data-driven instruction, positive citizenship, and stakeholder involvement in order to create a caring community of lifelong learning for students and teachers."

"Our Instructional Focus at Lake Taylor School is Comprehension. All students will show measurable growth in their ability to justify their thinking through the implementation of a school-wide focus on literacy."
Contact Information
Dr. Melanie Patterson, Principal

1380 Kempsville Road
Norfolk, VA. 23502

Phone: (757) 892-3230

Fax: (757) 892-3240

Email: mpatterson@nps.k12.va.us

Office Hours

MONDAY - FRIDAY

7:30 am - 3:30 pm

Student Hours
8:15 a.m. - 3:00 p.m.