WHAT'S NEW?

Real-time bus information for students can be found by downloading the app,

Here Comes the Bus! Espanol, English

This year we welcomed the addition of two new ESL Family Engagement Specialists to our team! Stay tuned to learn more about them and watch us grow!

The ESL Family Engagement Referral Form helps Norfolk Public Schools district staff to reach our office quickly for help related to our English Learner students and families who may be in need of special support. Once the form is received, assistance and resources can be dispatched with a much quicker turnaround.

ELFA Sessions Return!

Keep an eye on this space for the latest dates for our English Learner Family Academies! We will be hosting virtual and in-person. We can't wait to reconnect with you!

---

The CDC launches a Spanish language WhatsApp chatbot to help people find vaccines

The chatbot will help people find locations to get the COVID-19 vaccines, and counter common misinformation.

CDC Spanish Language Vaccine Finder on WhatsApp - WhatsApp Blog

Los CDC lanzan un chatbot de WhatsApp en español para ayudar a las personas a encontrar vacunas

El chatbot ayudará a las personas a encontrar lugares para recibir las vacunas contra el COVID-19 y contrarrestar la desinformación común.

Buscador de vacunas en español de los CDC en WhatsApp - WhatsApp Blog

---

Updates regarding additional P-EBT

School Nutrition / Pandemic-EBT Information (npsk12.com)

Additional information important to note is that VDSS is apparently issuing benefits in one or more of the following ways this month:

added to a P-EBT card from 2020
added to a regular EBT account (SNAP Participants who have had an account within the last two years)
by US mail (delivered by end of March)

All NPS students in active, enrolled status on the dates that information was pulled from the student information system to prepare the files required by VDSS, are eligible to receive those rounds of P-EBT. If households do not receive P-EBT by end of March, they should contact VDSS and submit an inquiry. VDSS communicates with VDOE. If VDOE needs School Nutrition to verify or validate information, a response is generally sent within one business day. Unfortunately, P-EBT cards are not available to give directly to families.

Free meals are still available to all children ages eighteen and under from School Nutrition Grab-N-Go Sites. Meals can be picked up by students or adults at any site they choose. Multiple days of food are available at one time. Weekend meals are distributed on Fridays. Additionally, six schools will be offering meals two times over Spring Break.

Virginia Department of Health Covid-19 Vaccination Response page has answers!

For NPS Staff Family!

Juntos-The Key to Connecting

Embracing the unique opportunities we have now to connect with families. Let's go!

How to: The importance and role of Family Engagement in language acquisition, Cultural Climate, and Voiance Interpretation/Translation Services

"Calm as you are" casual family environment sessions. Sit back, relax, and tune in to check in as we begin helping you to build valuable, lasting connections with your English Learner families and students!

→ Wednesday December 2

6:00 PM

→ Saturday December 5

10:30 AM

Community Support-Virtual and Parent Pop-ups

We are excited to offer friends, families, and staff of NPS ESL students opportunities to partner with us through the Virtual and in person 2020-2021 English Learner (EL) Family Academy sessions. Please share your interests for attendance at future or current events by pre-registering here. Thank you!

Learn more or register.

EL Family Academy Zoom Registration

EL Family Academy Zoom Inscripción en español

We are here to listen!

Grab your favorite beverage, settle in, and join us to decompress, connect, and share for a few moments in a family setting.
Interpretation assistance available. Please grant us 24 hours advance notice if you require another language besides English or Spanish, so that we may ensure we have the best connection possible.

EL Family Academy Zoom Registration / EL Family Academy Zoom Inscripción en español

September 12: Communicating & Connecting-It's Not Just Academics

How To: Reach teachers, your school, & take care of your family.

10:30 am -11:30 am

EL Family Academy Zoom Registration / EL Family Academy Zoom Inscripción en español

Virtual Learning Workshops Friday, August 14, 4:00 pm-5:00 pm

Community Chat: Family Engagement; It's a Process, Not an Event

(3) 15-minute interactive, hands-on Zoom Meeting sessions with Spanish interpretation-Space is limited.
Social Emotional Learning and Wellness Resources
Distance learning platform assistance for Zoom, Google Classroom, Class Dojo, and ParentVue with on-site interpretation in Spanish available, including real-time platform navigation and printed reference guides
NPS website resource navigation assistance

Fridays, 4:00 pm – 5:00 pm!

Visit Open Norfolk on Facebook! Check out upcoming events at Open Norfolk!

NEW!

August 15, Hotcakes and Hot Takes, Virtual Family Brunch


Please register in advance EL Family Academy Zoom Registration

EL Family Academy Zoom Inscripción en español so we may prepare the best experience for you and your family

Special Announcement: Webinars for Families in Multiple Languages

Virginia Department of Education sent this bulletin at 08/11/2020 09:57 AM EDT

Special Announcement August 10, 2020

Webinar Series for Families of English Learners

Supporting School at Home for English Learners

The Virginia Department of Education's (VDOE) English Learner Instruction Program will offer a new series of webinars geared to support families as they prepare for the upcoming school year, specifically supporting learning at home.

The links below are for the respective Zoom sessions:

Arabic: September 1, 5:30 p.m.

French: September 2, 5:30 p.m.

Vietnamese: September 3, 5:30 p.m.

No registration is required; families join live.

---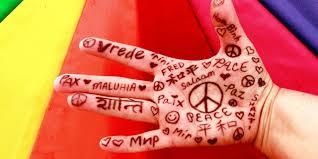 Meredith Hobson
Senior Coordinator

Julianne Flores
ESL Teacher Specialist


Darlene J. Waters
Administrative Secretary
Project Manager, Family & Community Engagement for ELs

Rosemont Center

7000 West Tanners Creek Drive, Rm 8
Norfolk, VA | 23513

Phone (757) 852-4630, extension 3514
Fax (757) 852-4677
Email eslsupport@nps.k12.va.us


Office Hours
Monday - Friday
8:00 a.m. - 4:30 p.m.