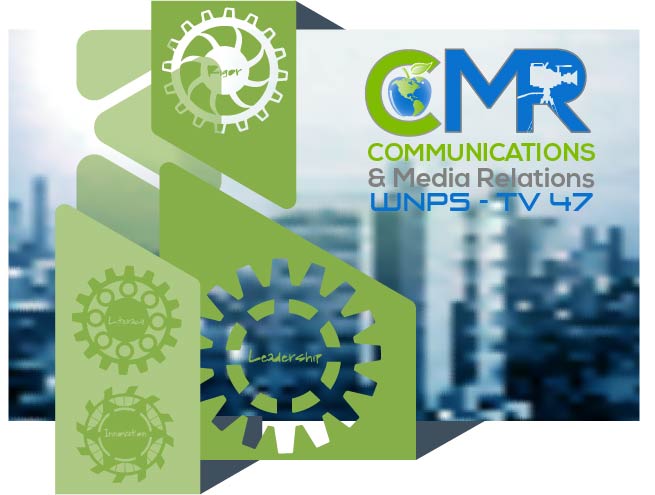 Department of Communications and Media Relations
Norfolk Public Schools is a driving force in the community! The Office of Communications and Media Relations (CMR) is the number one source for news and information on the district. While Norfolk Public Schools is focused on its district turnaround effort, coined #NPSRedesign, the Office of Communications works to highlight district accomplishments and stories that illustrate Leadership, Literacy, Rigor, and Innovation. Whether sharing stories of academic or athletic successes or helping to facilitate community engagement through various platforms, the Office of Communications and Media Relations is committed to helping NPS tell its story with a spirit of excellence. The department offers a listening ear and a view into daily life at NPS; it further provides support to NPS as it works to strengthen relationships, build partnerships, and inform students, parents and community members about how they can affect public education in Norfolk.
Contact Information
Khalilah LeGrand
Senior Director

Anissa Turner-Randolph
Administrative Assistant

Karen Tanner
Internal Communications & Media Relations Coordinator

Daniel Varner
Web Development Coordinator


800 East City Hall Ave.
Room 1008
Norfolk, VA 23510

Phone (757) 628-3459
Fax (757) 628-3925

Office Hours
Monday - Friday
8:00 a.m. - 4:30 p.m.