Gifted Education & Academic Rigor Services
The Office of Gifted Education & Academic Rigor Services works to develop the gifts and talents evident in our children by working with all of our stakeholders to create a wide range of engaging learning experiences that nurture our students' social, academic, and emotional growth.

Announcements

Free Virtual High School Summer Engineering Camp!

Click on the Student Research Camp Flyer to learn about an exciting opportunity for high school students to participate in a free virtual summer engineering camp sponsored by the Virginia Space Grant Consortium and taught by faculty at Old Dominion University! The Student ThinSat Research Summer Camp runs August 3 - 14th and the initial deadline to apply is July 19th. Applications may remain open through July 27 if seats are still available.

To apply, click on ODU Research Camp Appl

ENRICHMENT AT HOME

Below are Gifted Opportunities for elementary gifted students to engage in over the next three weeks. Your respective Gifted Resource Teacher will be glad to accept these when we return to school, or you can upload them to his/her Google Classroom site.

The following Gifted Opportunities cover May 18 - June 5. Click on the appropriate grade level:

SECONDARY STUDENTS - Please click on GIFTED SECONDARY OPTIONS for a variety of online and offline suggestions.

Click HERE for an additional secondary project to keep you engaged!

To determine the email address for your school's Gifted Resource Teacher, click on "Meet the Team" on the left hand column. Choose your school's name in the third drop down box, under "Location" then click search.

Philosophy of Gifted Education
Norfolk Public Schools defines gifted students as those whose abilities and potential for accomplishment are so outstanding that they require services and programs to meet their educational needs. Gifted students come from many backgrounds, and their special abilities cover a wide spectrum of human potential. Students identifed as gifted deserve to be challenged to maximize their educational potential. Norfolk Public Schools recognizes that the social and emotional needs of gifted students should be addressed by instructional and enrichment experiences that reflect an understanding of the complexities of the development of gifted learners that differs from that of their peers.

"Fair isn't everyone getting the same thing; fair is everyone getting what they need in order to be successful."
Courtroom Law semi-final in District Court was held April 30th - Ghent School verses Northside Middle School.

This year's winner was Ghent, congratulations!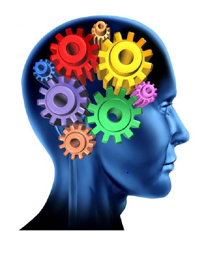 Contact Information
Ms. Karla Stead
Senior Coordinator
kstead@nps.k12.va.us

The Rosemont Center
7000 West Tanners Creek Drive
Room 318
Norfolk, VA 23513

Office Hours
Monday - Friday
8:00 a.m. - 4:30 p.m.

Phone (757) 852-4674
Fax (757) 852-4677