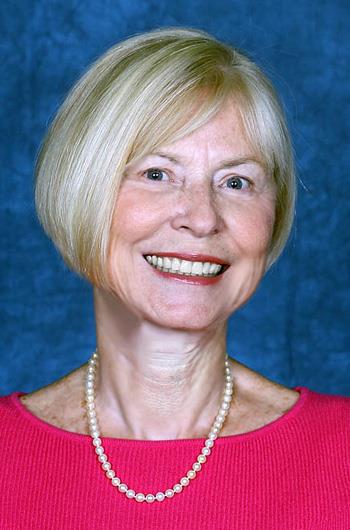 Phone: 757-628-3994
Email:
Degrees and Certifications:
Ms.

Lauren D. Campsen, Board Member

Elected to the Board: July 1, 2018
Term Expires: December 31, 2026
Ward 5

Lauren Campsen is a long-time, highly successful educator who spent almost four decades serving as a classroom teacher, elementary and high school reading specialist, elementary instructional specialist, elementary assistant principal, elementary principal, school improvement administrator, and Interim Chief Academic Officer for Norfolk Public Schools. Ms. Campsen retired from Norfolk Public Schools in the fall of 2015.

Ms. Campsen is the published co-author of Data Teams: The Big Picture (Chapter 7), Real Time Decisions: Educators Using Formative Assessment to Change Lives Now! (Chapter 9), and Understanding RTI in Mathematics: Proven Methods and Applications (Chapter 12). She has shared her expertise as a regular past contributor to the RTI Action Network's Connect with Others Blog and served as a national RTI training mentor for the network. In addition to her work training teachers and administrators in Norfolk Public Schools, Ms. Campsen has regularly presented at numerous state and national educational conferences, including the Association for Curriculum and Development (ASCD) and National Association of Elementary School Principals (NAESP). As a consultant for the Leadership and Learning Center, Ms. Campsen also provided professional development to schools in data teams, date-driven decision-making, and Response to Intervention.

While principal of Ocean View Elementary School, Ms. Campsen and her teachers led their school to recognition for outstanding student academic achievement. In 2008, Ocean View, which has been fully accredited every year since 2003, was one of only eleven schools in Virginia to be named a National Blue Ribbon School. In 2009, the school was featured in the United States Department of Education's newsletter, Achiever, for academic excellence. In addition, Ocean View Elementary School was designated as a Virginia Distinguished Title I School in 2009, 2010, 2011, 2013, and 2014.

Throughout her career, Ms. Campsen has been recognized for academic and leadership excellence. She was inducted into the Golden Key National Honor Society while in graduate school at Old Dominion University. 1n 1988, Ms. Campsen was named Meadowbrook Elementary School Teacher of the Year and was a member of the All City Teaching Team. In 2009, as her school's principal, she was recognized as a National Terrell H Bell Principal for Educational Leadership and, in 2014, Ms. Campsen was named Virginia National Distinguished Principal.

Ms. Campsen has two sons: Jeffrey, an organ transplant surgeon in Salt Lake City, and Marc, an attorney in Baltimore.