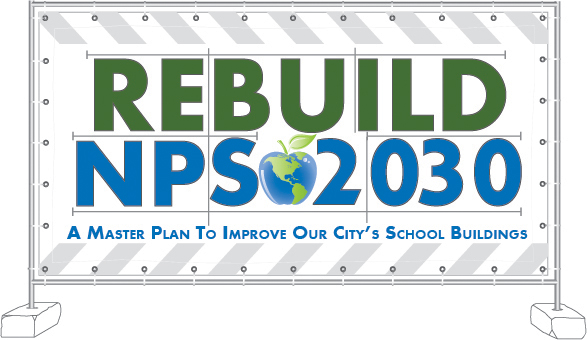 Norfolk Public Schools (NPS) and the consulting firm, Cooperative Strategies have been working collaboratively to develop the school division's long-range master facility plan to rebuild and renovate Norfolk's aging schools and facilities. Currently there are 49 schools and student centers operating within the school division, with many averaging a lifespan over 50 years. As part of these efforts, Cooperative Strategies examined each of the schools' building utilization as well as the current and projected enrollment and a school-by-school condition assessment completed by HBA Architecture. From this data and discussions with the school division's leadership team, Cooperative Strategies has developed a draft master facility plan for the City of Norfolk. A steering committee comprised of parents, community members and NPS staff, has provided input to assist with informing decisions. The Rebuild NPS 2030 draft plan can be viewed here: Rebuild NPS 2030

The following opportunities are available to all NPS stakeholders to provide feedback and input throughout this process:

•Steering Committee Virtual Meeting – March 23 from 6 pm – 8 pm: Click Here - Access Passcode:!@a9bvM)
•Virtual Community Meeting 1 – April 13 from 6 pm - 8 pm, Zoom recording: Click Here
•Virtual Community Meeting 2 - April 15 from 6 pm - 8 pm, Zoom recording: Click Here
•Review of Committee Recommendations (internal meeting with NPS staff) - April 28 - 29
•Steering Committee Virtual Meeting – May 10 from 6pm- 8pm: Click Here - Access Passcode: CIR3g8&t


•Board Presentation - meeting details TBD



NPS Facility Master Plan - Community Survey

Norfolk Public Schools (NPS) is in the midst of developing a 10-year master plan that will be the blueprint for the rebuilding and renovation of schools, centers, and facilities citywide. The consulting firm Cooperative Strategies and a citizen committee – the Long-Range Facilities Master Plan Steering Committee, are supporting the school division's work. In addition, the stakeholders of Norfolk Public Schools will play an important role in the development of final recommendations and are invited to participate in this survey to lend valuable input to the planning process. The survey will remain open until May 10, 2021.