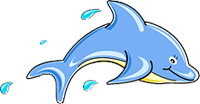 Announcements
Federal Survey

On Friday, April 16, 2021, your child will bring home a federal survey form that must be completed and signed by a parent or guardian. This important document allows Norfolk Public Schools to qualify for federal funding to support public education. Please take a few moments to complete this form and have your child return it to his or her homeroom teacher. All information will be kept confidential.

Thank you for your cooperation.

El viernes 16 de abril de 2021, su hijo llevará a casa un formulario de encuesta federal que debe completar y firmar un padre o tutor. Este importante documento permite que las Escuelas Públicas de Norfolk califiquen para recibir fondos federales para apoyar la educación pública. Tómese unos minutos para completar este formulario y pídale a su hijo que se lo devuelva a su maestro de aula. Toda la información se mantendrá confidencial.Gracias por su cooperación.

Parents - click for an important NPS Memo regarding upcoming SOL testing.

Grades K-4 Click the link below for the Summer 2021 application for Camp Einstein.

Parents, please take a moment to complete this survey regarding offering Saturday programs beginning in March 20 2021 as part of the 21st Century Afterschool Grant. We want to offer Saturday morning opportunities to replace some of the sessions offered after being online all day. It would involve one hour of tutorial assistance or completing missing assignments one hour of enrichment activities, such as Character Building, Board Games, Reader's Theater, Exploring FUN Activities, Arts & Crafts. Your scholar must also participate at least one other weekday in the afterschool program. If you are interested, please take the survey at the link below.
https://forms.gle/f28pRziX69vugn796

A new session of the 21st CCLC "Dolphins Adapt to New Learning Habitats" will begin on March 15th.

New schedules will be sent out soon. We have highly qualified teachers imparting superior instruction afterschool. We are exploring options to offer in-person tutoring and enrichment activities; stay tuned for an announcement regarding this. Currently, we are offering enrichment activities such as Inspire Dance, Fitness Fun, Cheerleading, Girl Scouts, Junior Achievement, Chess, Book Club, ELL Homework/Classwork help and CHKD Mentoring.

Now is a great time to sign up for our afterschool program!

Help us keep this $190,000 grant by signing up your scholar.

Fill out the online form at https://www.npsk12.com/Page/17167

In-person Learning will begin on Monday, March 15th for Group A students.

Doors open for students at 9:05 a.m.

Classes begin at 9:15 a.m., and student dismissal is at 3:40 p.m.

Please click the link for more information on students return to the building: In-person Learning

Please take a few minutes to complete the attached survey about the 21st CCLC Afterschool Program that was posted in your scholar's Google Classroom or Class Dojo. Your input is valued and needed as we make plans for the program going forward.
Contact Information
Ms. Carolyn D. Harper, Interim Principal
charper@nps.k12.va.us

Mrs. Kathy Cannon, Assistant Principal
krcannon@nps.k12.va.us

Suburban Park Elementary School
310 Thole St.
Norfolk, VA, 23505

Phone: (757) 531-3118
Fax: (757) 531-3120

Office Hours: 8:00am - 4:00pm
Student Hours: 9:15am - 3:40pm