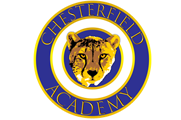 Welcome
Chesterfield Families,

We are excited to welcome back our students! We want to make sure we have the most current contact information for each student so that all of our families stay connected with our school. Please complete this form and fill out a separate one for each student by August 30th.

Thank you!

---

Supporting Our Students at Chesterfield Academy

Hello students, parents, guardians, and community stakeholders!

Chesterfield Academy is committed to improving instruction for its students,

especially in the areas of Reading, Math, and Science.

As a result, Chesterfield Academy has adopted an instructional focus and

developed a school-wide goal for improvement

which is outlined in the graphics and text below.

Click the graphic for more information related to our mission, instructional focus, and SMARTe goal.
Contact Us
Dr. Dara E. Gill-Williams, Principal
2915 Westminster Avenue
Norfolk, VA 23504

Phone: (757) 628-2544
Fax: (757) 628-2541

Office Hours: 8:30 am - 4:30 pm
Student Hours: 9:30 am - 3:55 pm