Welcome
🐳 At Willoughby, we teach the heart and the mind.

OUR MISSION STATEMENT

Willoughby Early Childhood Center is committed to providing a challenging learning environment that fosters every child's social, emotional and intellectual growth and promotes lifelong learning.

INSTRUCTIONAL FOCUS

WECC primary focus is developing the whole child emotionally and socially by teaching and modeling research based strategies and reinforcing positive interactions between the adult/child and peer/peer in every classroom, every day, for every student – no exception.

STUDENT FRIENDLY INSTRUCTIONAL FOCUS

At Willoughby, we teach the heart and the mind.

🐳 2022-2023 SMARTe Goals

By the end of the 2022-2023 school year, 85% of Prekindergarten 3 and Prekindergarten 4 students will meet the Spring Developmental Range Score in Upper-Case Letters on the PALS assessment (PK4) and Teacher Made Assessment (PK 3). PK 4 Spring Developmental Range Score is 12 – 21. PK 3 Spring Developmental Range Score is 6 – 9. The other 15% of Prekindergarten 4 students will identify 3 – 9 Upper-case Letters. The other 15% of PK 3 students will identify 1- 5 Upper-case Letters.

By the end of the 2022-2023 school year, students who attended Willoughby ECC from September to June, will show growth with (1) Self-Regulation, (2) Expressing Wants and Needs, (3) Recognizing and Expressing Emotions, (4) Social Skills, and (5) Social Communication.

PK 3 Teachers and PK 4 Teachers must administer the Children's Behavior Rating Scale (CBRS) in Fall 2022, Mid-Year 2023, and Spring 2023. Early Childhood Special Education teachers must administer AEPSI to Students with Disabilities in Fall 2022 and Spring 2023. The rating scales range from 0-5.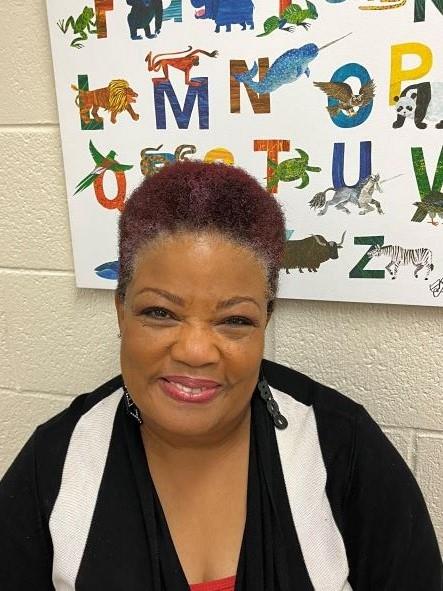 Phone:
Email:
Degrees and Certifications:
Mrs.

Robinson

Congratulations

to Ms. Randy Robinson (PK 4 Teacher)

2023-2024 Teacher of the Year!!
Contact Information
Laundrell D. Gates, Principal
Phone: (757) 531-3126
Fax: (757) 531-3125
Email: ldgates@nps.k12.va.us

Mrs. Debra Brown
Office Manager

Phone: (757) 531-3126
Fax: (757) 531-3125

Office Hours: 9:00 AM - 5:00 PM
Student Hours: 9:55 AM - 4:20 PM (Doors will open at 9:30 AM for breakfast)
Monday-Friday

Address: 9500 4th View St, Norfolk, VA 23503-1410