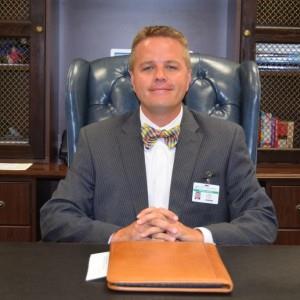 Phone: 757-451-4180
Email:
Degrees and Certifications:
Dr.

James Peterson, Principal

Dr. James S. Peterson has been a resident of Norfolk for 20 years. He was born and raised in Ohio in a small steel town. Dr. Peterson began his educational career at Larrymore Elementary serving as a 5th grade teacher and math specialist. He spent the next several years serving as an assistant principal at Oceanair Elementary and Sewells Point Elementary. He most recently served as principal of Ocean View elementary, where he built the new school prior to moving to his current position as principal of Larchmont School. As an administrator, Dr. Peterson has worked in all aspects of school leadership and management. He enjoys working with teachers on increasing collective efficacy. He believes that our work, as educators, is to ensure that all children reach their potential and become contributors to society.

Dr. Peterson is a graduate of Indian Creek High School in Ohio. He received a Bachelor's Degree in Elementary Education with a minor in Art and Biology from Westminster College in New Wilmington, Pennsylvania. He then received a Master's in Administration and Supervision from Old Dominion University. Dr. Peterson continued to further his education by earning a Ph.D. in Educational Leadership and Policy Studies from Virginia Tech. His research focused on the impact of Building Conditions on Student, Teacher, and Parent Achievement and Attitudes. Dr. Peterson also serves as an adjunct professor for George Washington University in their Educational Leadership program.

His wife Becky is a music teacher and they have three children. They live in the Larchmont neighborhood in Norfolk.
Phone: 757-451-4180
Email:
Degrees and Certifications:
Ms.

Dionne Crisco, Assistant Principal

Welcome to Larchmont Elementary School. I am Ms. Crisco, the assistant principal.

I believe that I share the responsibility, along with other stakeholders, to cultivate academic, emotional, and social growth, of all students, in a nurturing, risk free environment.

My goal is to create an environment where diversity is celebrated, differences are accepted, and similarities are utilized to bridge the gap toward respect.

One of the main functions of my role as assistant principal is to maintain discipline and ensure that Larchmont students are safe, respectful, and responsible. A key factor in maintaining an orderly school setting is to make sure that everyone in the school community know, understand, and model these character traits. Thank you in advance for your assistance toward that end.

In closing, I would like to take the opportunity to thank you for visiting Larchmont's webpage. I look forward to serving you and your families this coming school year.

Dionne Crisco, Assistant Principal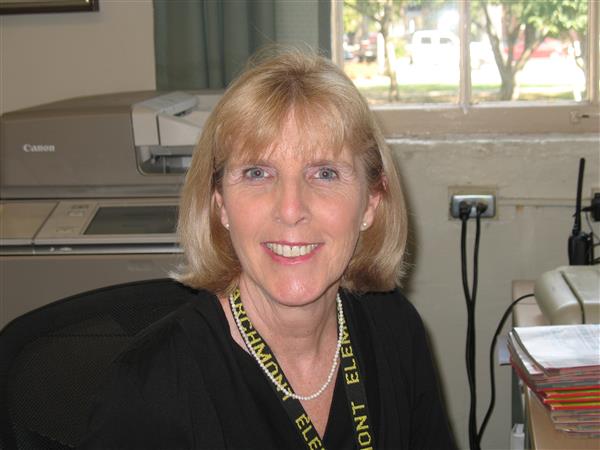 Phone: 757-451-4180
Email:
Degrees and Certifications:
Diane Kimball, Office Manager

Other than home, Larchmont School is my most favorite place in the world to be! I came to work here 22 years ago and loved it so much that I decided to never leave! The children are always so happy, the parents are always so nice, and the staff is awesome!