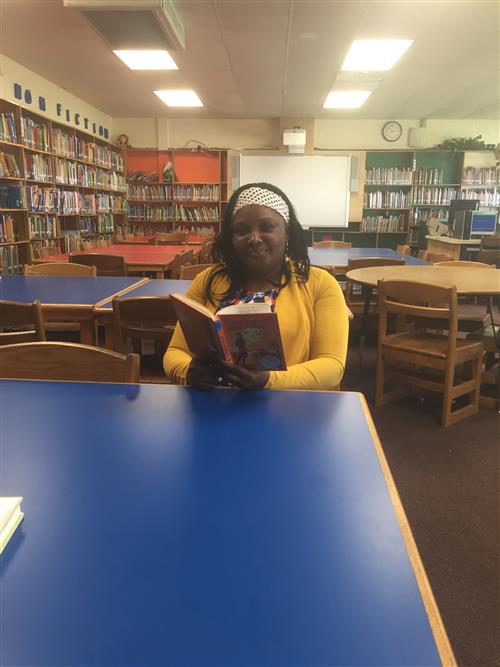 Phone: 757-852-4550 ext .3002
Email:
Degrees and Certifications:
Cheryl Jordan

Cheryl Jordan, was born and raised in Bridgeport, Connecticut. She is the proud mother of two young men, Michael and Nicholas Mowatt. She completed her undergraduate coursework at Sacred Heart University in Fairfield, CT and her Master's Degree from Regent University in Virginia Beach, VA. She is currently pursuing her Doctorate Degree from Nova Southeastern University.

Ms. Jordan has been an educator since 1997. She began her career as a Prime Intern at Little Creek Elementary. Upon completion of her internship, she secured a kindergarten teacher position. Ms. Jordan served as a kindergarten teacher for 3 years. During that time she served as the grade level chairperson and technology facilitator. Administrators quickly recognized Ms. Jordan's leadership potential so after just 3 years of classroom experience, Ms. Jordan became a literacy teacher. She served in that role for a year and became a reading specialist. After 3 years in the role, Ms. Jordan was promoted to an Instructional Specialist, yet within less than 2 months, was promoted again to Assistant Principal. Ms. Jordan served as the Assistant Principal at Sherwood Forest Elementary for 2 years and is now entering her 7th year as principal. She is a dedicated professional who loves her "babies" and refuses to allow anyone to mistreat them or provide an inadequate education. She truly believes that all children can learn.

Ms. Jordan serves on numerous local, state and national committees. She has recently completed her 2-year term as the President of the Elementary Principals' Association of Norfolk (ESPAN). Under her leadership, 100% of the administrators were members of the organization, along with 23 aspiring administrators. Ms. Jordan is a fearless leader with a passion for working with Aspiring Administrators. She has held several other positions on ESPAN to include, Assistant Principal Representative, Treasurer, and President-Elect. Additionally, Ms. Jordan has served as the Urban Representative on the Board of the Virginia Association of Elementary School Principals (VAESP). She is currently the Federal Relations Coordinator for VAESP. On the national level, Ms. Jordan is a By-Laws Committee Member for the National Association for Elementary School Principals.

As a leader, Ms. Jordan has been nominated and received several awards. Most notably she received the Don Lacey Award for Leadership Excellence from VAESP, the Professional Development Award from VAESP and was a finalist for Most Outstanding in Leadership and Vision for Norfolk Public Schools. Norfolk Public Schools has been Ms. Jordan's training ground for leadership. She has enjoyed her 18 years of service to the students and staff of NPS and looks forward to continuing the journey.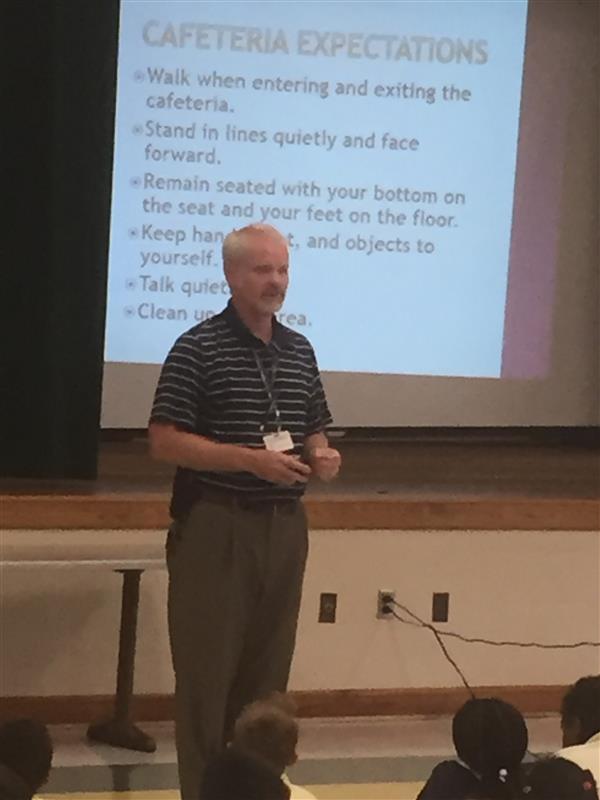 Phone: 757-852-4550 ext .3002
Email:
Degrees and Certifications:
Mr.

Michael Swan

Mr. Swan is excited to begin his sixth year in the role of Assistant Principal at Sherwood Forest E.S. Our goal at Sherwood Forest is to educate the whole child in a safe learning environment. We are also teaching our students to be good citizens, and want everyone at Sherwood to demonstrate responsible, respectful, and safe behavior. Parents, I have an open door policy and if you need assistance concerning your child's education, please do not hesitate to ask me for help.

Mr. Swan's education includes a Certificate of Advanced Graduate Studies in School Administration, a Master's Degree in School Counseling, and a Bachelor's Degree in Psychology. Mr. Swan is also proud to be a graduate of Norfolk Public Schools.

Mr. Swan's previous role in Norfolk Public Schools was as the Counselor of the Chrysalis Center, which was N.P.S.'s Elementary Alternative Education Program. Prior to joining N.P.S., Mr. Swan served as a Juvenile Probation and Intake Officer at the Virginia Beach Juvenile and Domestic Relations Court.