Winter Sports Team & Action Pictures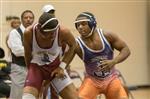 Have you ever wanted a quality picture of your child in action during a sports event? You can even combine it with the official team picture. The professionals at Hayne Photographers have made these available for purchcase.
Visit http://getmyphotonow.com to view the pictures.
Enter the password "maurysports2019."
Create an account with your email address and create a password.