11th Annual PHAT Conference: Promoting Healthy Active Teens
Description
Please Join Us for the 11th Annual PHAT Conference: Promoting Healthy Active Teens!
Date: Saturday, March 25, 2017
Location: Booker T. Washington High School, Norfolk, VA
Times: Registration Opens at 7:45am/ Ending at 3:00pm
Conference Highlights
"Rethink High School Poetic Teen Town Hall" (In collaboration with Teens With A Purpose)
Teen Workshops: Peer Mediation, Entrepreneurship, Healthy Eating Habits, and more
STEM Workshop for elementary students
Parent Workshops: Understanding Social Media, Identifying Unhealthy Relationships, and more
Fitness: MixxedFit, Golf, Soccer, and more
Lots more!
Registration FREE and Includes LUNCH! Register at: www.phatconference.com
For more information email: phatconference@gmail.com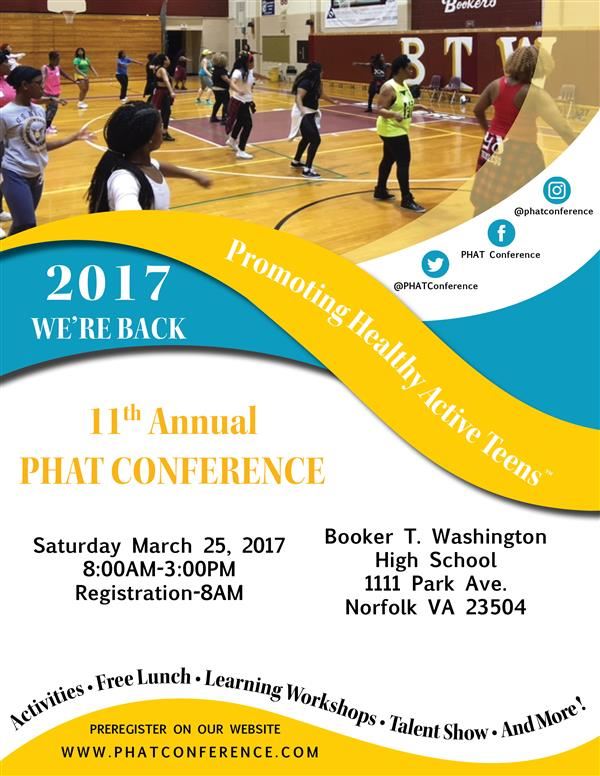 Location
Booker T. Washington High Schools
1111 Park Ave.
Norfolk, VA 23504The zipcode must be numeric with at least five numbers.