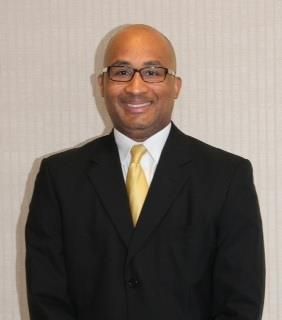 Phone: 757-892-3300
Email: kmonroe1@nps.k12.va.us
Degrees and Certifications:
Kevin W. Monroe, Site Coordinator

Greetings students, parents, and community partners! I am very excited to be your principal and welcome you enthusiastically to the Norfolk Technical Center. As a former Career and Technical Education teacher I know firsthand the impact that our rigorous programs can have on our students and community. I want the Norfolk Technical Center (NTC) to be a first tier option for students who want to leave Norfolk Public Schools College and Career ready. By working with my dedicated faculty and staff, the other high schools, and local business community I will ensure that our students are certified and ready to enter the workforce with experiences and skills that will put them a step ahead of the competition.

NTC gives the high school students of Norfolk Public Schools the chance to get a head start on preparing for college and careers. Our students have the opportunity to participate in hands-on training in their chosen program and gain real world experience through job shadows and internships. Many programs offer students the opportunity to earn nationally recognized certifications which they can use to get a job to pay for college or as the start of their career! Whether our students want to pursue postsecondary education or enter the workforce immediately after graduating from high school, attending the Norfolk Technical Center will prepare them to succeed.

I look forward to continuing to grow our programs, supporting our students, and working with the community to ensure that "The Road to College and Career Readiness Goes through the Norfolk Technical Center."
Phone: 757-892-3300
Email: rjmiller@nps.k12.va.us
Degrees and Certifications:
Dr.

Reba Jacobs-Miller, Evening School Principal

Dr. Reba Jacobs-Miller is a veteran instructor with a rich background in the field of education. She brings over thirty years of experience in public school education serving as both a speech and language pathologist and secondary school administrator. She received the B. A. degree from Norfolk State University, the M. A. degree from South Carolina State University, the Ed. S. degree from The George Washington University, and the Ph. D. from Walden University.

She has received numerous accolades. Most recently, she was named the AEOPN Administrator of the Year.